360° Omnidirectional Sound
Enjoy rich sound from anywhere in the room with patented Ring Radiator technology. Dual acoustic lenses transmit audio from the speaker in a 360° direction, filling the entire room with sound.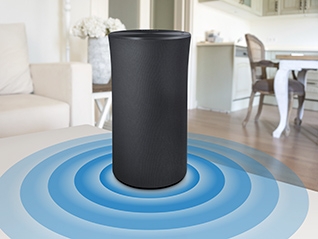 360° vs. Conventional
Conventional speakers transmit sound from only one side of the device and need to be arranged for optimum sound projection. The Samsung R1 projects 360° omnidirectional sound, making anywhere in the room ideal for enjoying the perfect audio experience.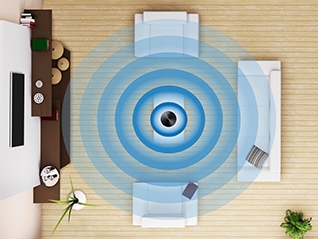 Simple Premium Design
Featuring a bold yet simple upright design, the R1 adds premium refinement to any space and is the perfect combination of function and design.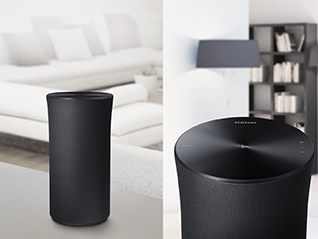 Multiroom Link
Use your mobile device and the Mulitroom App1 via Wi-Fi to connect and control one or mulitple R1 speakers in any room of your home for the ultimate audio experience.2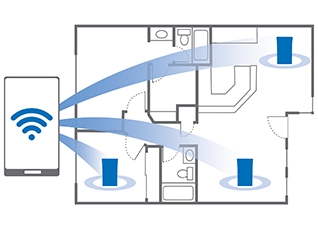 Easy Intuitive Control – Tap & Swipe
The intutive top panel interface of the R1 allows you to navigate with ease. Simply tap to control playback, swipe to play the next/previous track and toggle between playmodes with ease.3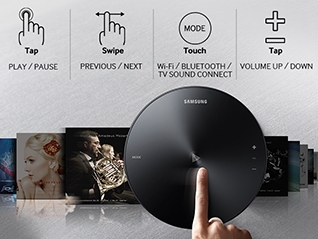 TV SoundConnect
Experience a clutter-free home entertainment system thanks to TV SoundConnect, which allows you to pair your R1 directly to your compatible Samsung TV via Bluetooth.4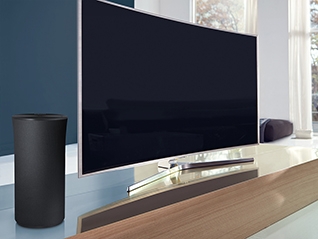 Wi-Fi and Bluetooth
Use your mobile device to stream music wirelessly, connect up to ten R1 speakers over your home Wi-Fi network, or connect to a single speaker via Bluetooth. Pair your R1 device directly to your Samsung TV via Bluetooth using TV SoundConnect.5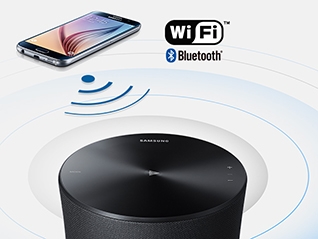 Multiroom App 2.5
Use the Multiroom App 2.5 to stream your favorite Internet music services. The new, intuitive interface features touch wheel navigation for smooth song selection, direct play from the home screen, and fast menu browsing.6