SAMSUNG VACUUM CLEANER BAGLESS 1800 WATT 2 LITER RED
More Consistent*
Anti-Tangle Turbine
The Anti-Tangle Turbine provides more consistent suction* that won't get clogged-up by hairs, so it maintains the optimum suction for a long time. *Based on internal testing. Tested at the turbine fan using a mix of hair and pet hair on floor. Compared with conventional Samsung VC21F50VNAR/EV.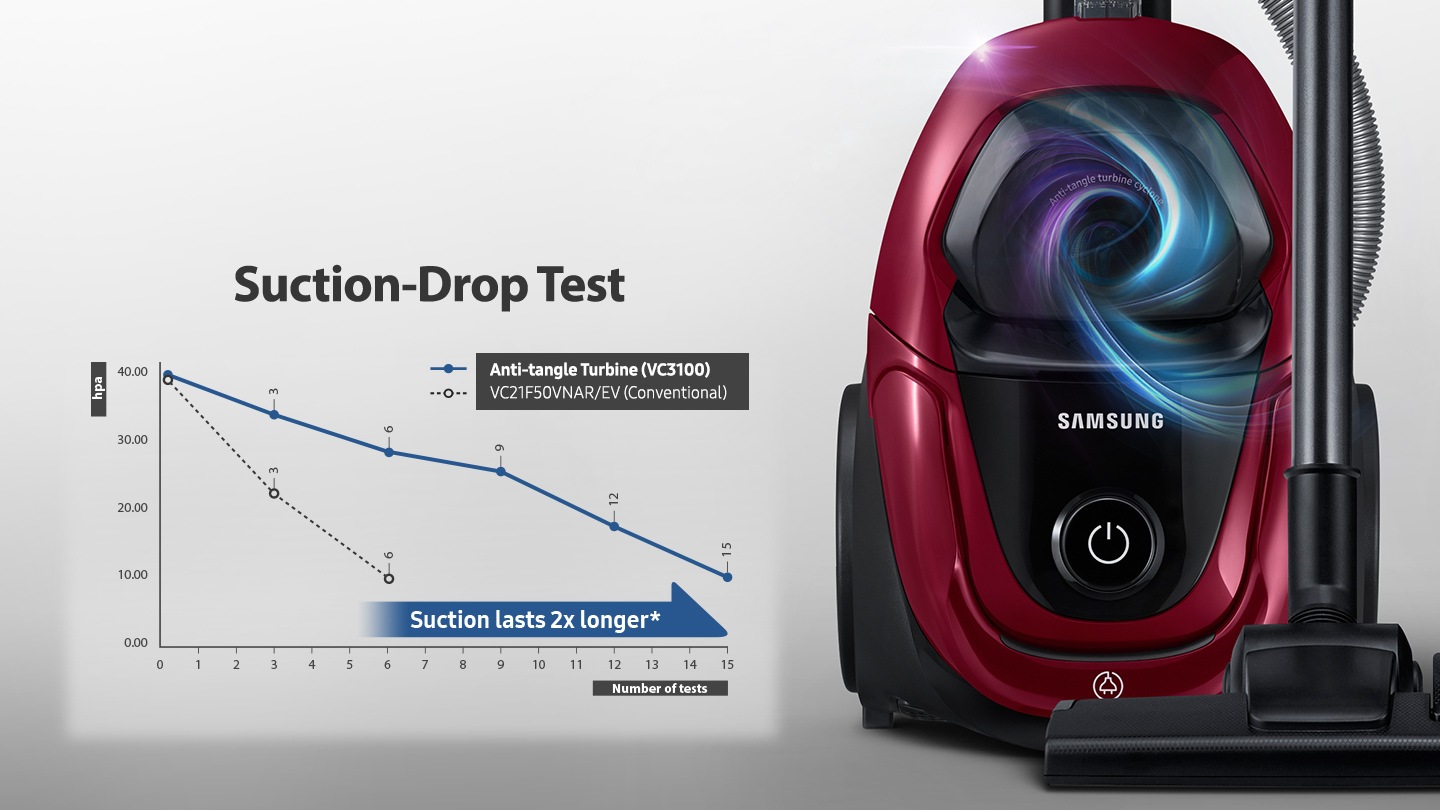 Easy to Check Inside
Large Capacity Dustbin
Its large capacity dustbin can hold 2 liters of dust and dirt, so you can clean for much longer without having to empty it as frequently. And because it has a large transparent "sunroof" style cover you can easily see how full it is with just a quick glance and without having to bend over.
Easily Detachable
Step. 1
Simply pull the dustbin from the body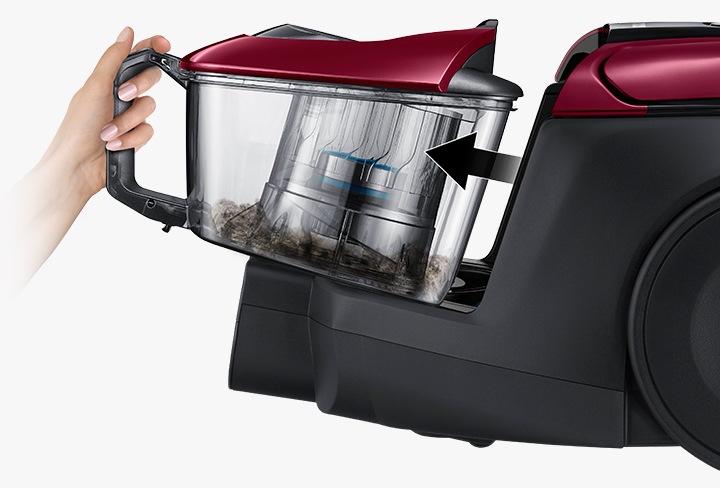 Step. 3
Tip the contents into the trash can and then effortlessly slide it back – all without having to touch the lid or put your hands inside
Easy to Reach
Remote Control*
The Remote Control Handle features built-in control buttons that are within easy reach, so you can quickly turn the machine on/off and select the optimum suction power without interrupting your cleaning.
*Available on VCXXM31AXXX, VCXXM31BXXX, VCXXM31CXXX series.