Save your time for defrosting
Fresh 0 Zone is controlled at temperature around 0℃ and it helps you start cooking without time-consuming thawing.
Fast & Even Cooling
Cooling air is supplied in every corner of refrigerator with multiple cooling air vent.
Easy Control
Touch LED Display provides the pleasure of operating and enhances elegance of your refrigerator.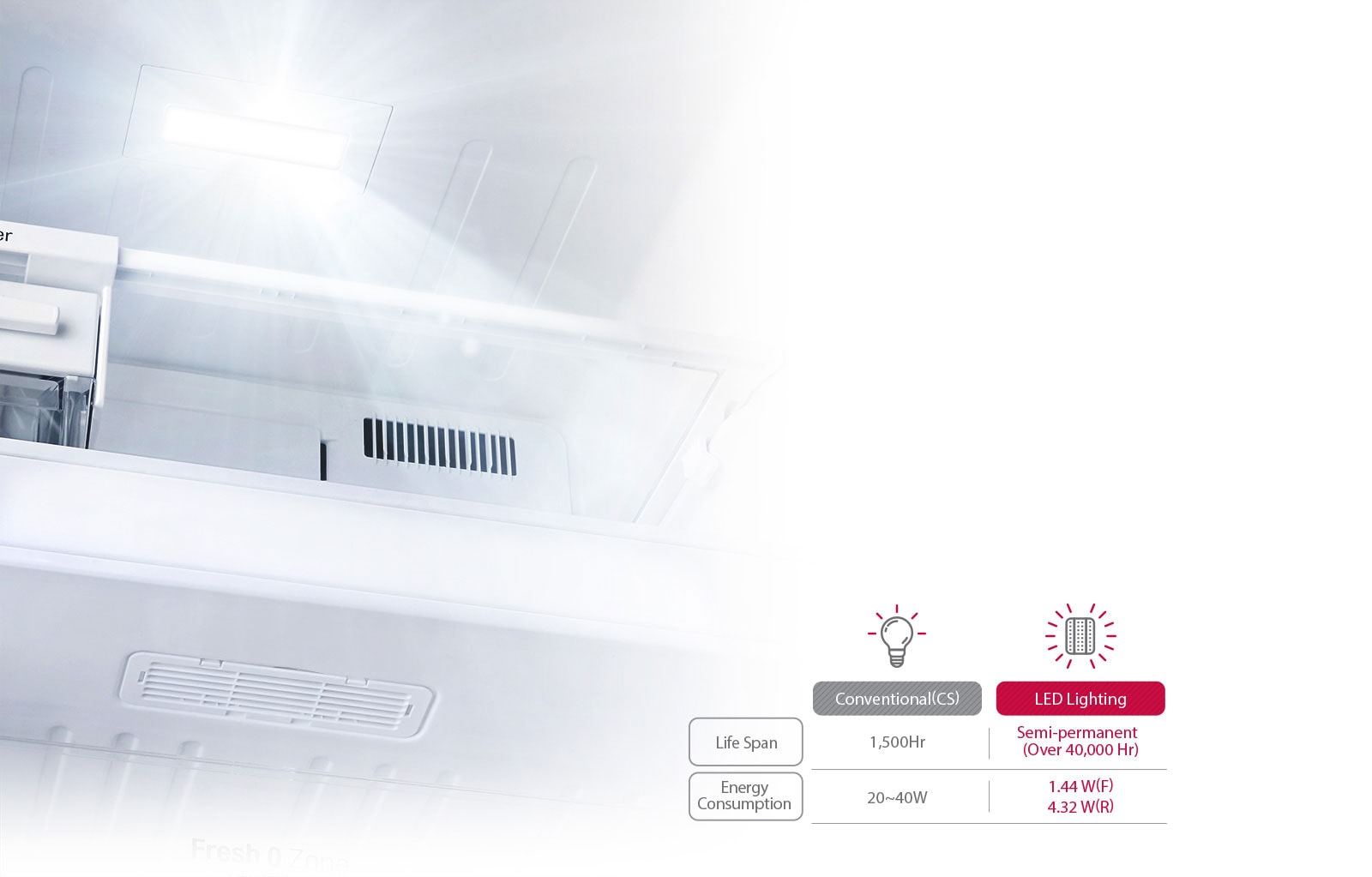 Energy Efficient & Longer Life Span
LED Panel Lighting is more energy efficient & has longer life span than conventional bulb lighting.

Easy Storage
You can easily take out and move the ice
tray whenever you need more freezer space.
Fast & Convenient Control
With Smart ThinQ™, you can control and diagnose your refrigerator by your smart phone even when you're not at home. Easily set the refrigerator temperature, control HygieneFresh+™, and diagnose your refrigerator with simple touch on your smart phone.