SAMSUNG WASHING MACHINE 8KG 1400RPM DIGITAL INVERTER ECO BUBBLE WI-FI STEAM INOX 
Smart wash
Artificial Intelligence Control
Wash your clothes efficiently and easily with powerful artificial intelligence control capabilities. This technology personalizes your washing process by remembering your habits, suggesting appropriate wash cycles, and displaying information in real time. SmartThings * also gives you advice on courses, planning and problem solving. Plus, it automatically determines the ideal drying method for you **.

Available on Android and iOS devices. Wi-Fi connection and Samsung account required.
** Auto Cycle Link is only available when AI control is available on both the washer and dryer, and connected via Wi-Fi. ※ Images displayed may differ from actual product. ※ Mobile phone GUI images may vary depending on country, environment, etc.
Durable performance
Digital Inverter Technology
Digital Inverter Technology uses strong magnets for quieter * performance and greater efficiency while consuming less electricity than any common motor. By reducing brush usage, the technology offers you superior durability ** – backed by a 10-year warranty.

* Generally speaking, the noise reduction level is 5 dB and 3 dB wash cycle and spin cycle respectively. Data is based on the ERP label comparing the F500 8kg 1400rpm Washer, WF80F5E5P4W Digital Inverter Motor, and the 8kg 1400rpm Vistula Washer, the WF1804WPC generic motor.
** Awarded a 23-year durability certification by the Association for Electrical, Electronic and Information Technology in Germany (Verband Deutscher Elektrotechniker – VDE). Actual operating period may vary depending on operating conditions.
Hygienic hygiene
Clean the tub
Keep the inside of your washing machine hygienically clean. The Drum Clean cycle removes 99.9% of the odor-causing bacteria * from the tank. But you don't need to use harsh or expensive chemicals, as this cycle uses a combination of the properties of soaking, pumping and high-speed spin to get the desired result. This cycle also notifies you automatically when the washer tub needs to be cleaned **.
Get rid of detergent residue
StayClean Drawer
Stop wasting detergent in vain and avoid the hassle of cleaning the detergent drawer. An always-clean StayClean Drawer ensures that all detergent flows into the wash basin according to a specified water flow system. Hence, the amount of powder remaining in the washing machine drawer decreases, and the tray itself remains more clean and hygienic.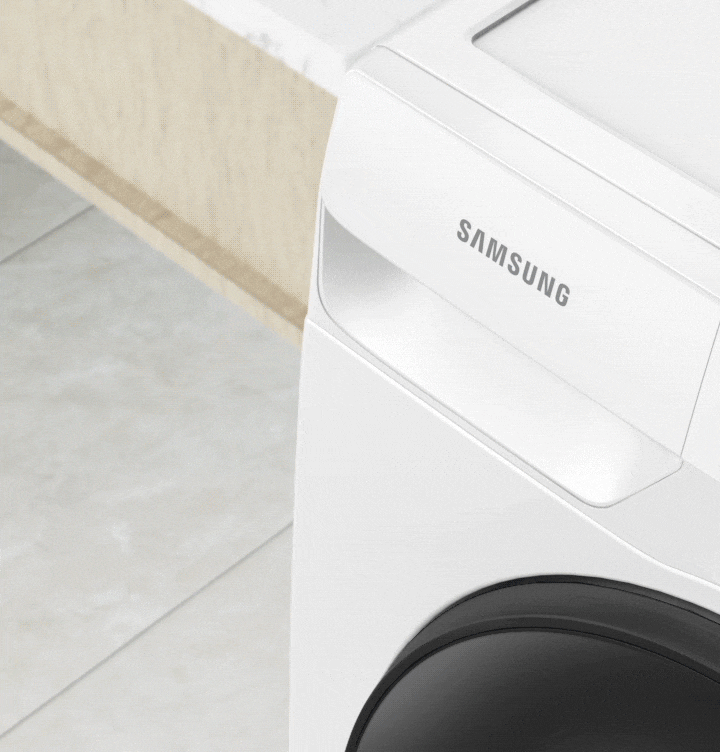 Intensive cleaning
Bubble Soak feature
Get clothes that are clean and free of stains, even if they are very dirty. The Bubble Soak feature helps you remove a wide range of stubborn and stubborn stains, such as blood, teas, juices, cosmetics and veggies. It works by fully soaking clothes in active bubbles, loosening dirt and stains and then removing them from your clothes more efficiently *.
* Tested in accordance with IEC 60456 Edition 5 / Wash Load Weighing 8 kg / Wash with Bubble Soak vs Cotton 40/60 ° C, Synthetics 60 ° C, and Jeans at 60 ° C 40 ° C without Bubble Soak.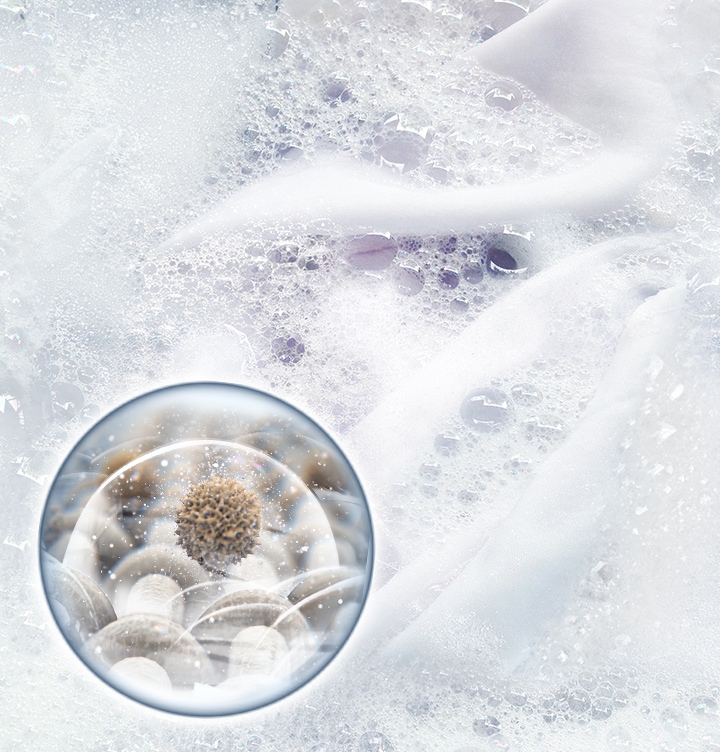 Specifications
Washing capacity 8.0Bubble Technique: YesPhysical specification 550 x 850 x 600

Net weight 67

Details spec
Washing capacity
Washing capacity 8.0
the design
Body color: Inox

Door carved door (black)

Screen panel, artificial intelligence control

Feature
AI Control Yes

Bubble Soak Yes

Bubble Technique: Yes

Child Lock: Yes

Delayed completion Yes

Drum Clean Plus Cycle Yes

The second basin type is diamond

Intensive Yes

Language Settings Yes

DIT engine

My Cycle Yes

Pre-wash: Yes

Quick wash: Yes

Smart Things Yes

The rotation speed is 1400 rpm

StayClean Drawer Yes

Steam Yes

The course
15 Minutes Quick Wash Yes

Sportswear Yes

Child Protection Mode Yes

Preference: Yes

Bad weather (Cloudy Day) Yes

Cotton Clothes Yes

2 days wash: Yes

Colors Yes

Thin clothes Yes

Rinse + Spin Yes

Drum Clean Plus Cycle Yes

Cotton Yes

Steam Bowl: Yes

Yes

Outdoor Yes

Spin + Rinse Yes

Shirts: Yes

Silent Wash Yes

Maximum Energy Saving Washing Yes

Fabrics made of synthetic fibers: Yes

Towels: Yes

Fleece: Yes
Physical specifications
Net Dimensions (Width x Height x Depth) 550 x 850 x 600

Net weight 67
Clever
Built-in Wi-Fi: Yes