Larger inside – the same size on the outside
SpaceMax ™ Technology
Store more food in the huge 385 liter * fridge, which meets the standard 600mm depth, so it will fit perfectly into your furniture. Thanks to the high-efficiency insulation of SpaceMax ™ technology, the walls are much thinner. Thus, it does not protrude from the plane of the worktop even with a larger volume.
* Capacity is different for each model.
Even cooling from corner to corner
Circular cooling
It's important that the food is properly chilled – wherever you put it. Circular cooling cools each compartment evenly, from corner to corner. It constantly monitors the internal temperature and circulates the air through openings located at strategic points. So every product on every shelf is efficiently refrigerated and stays fresh longer.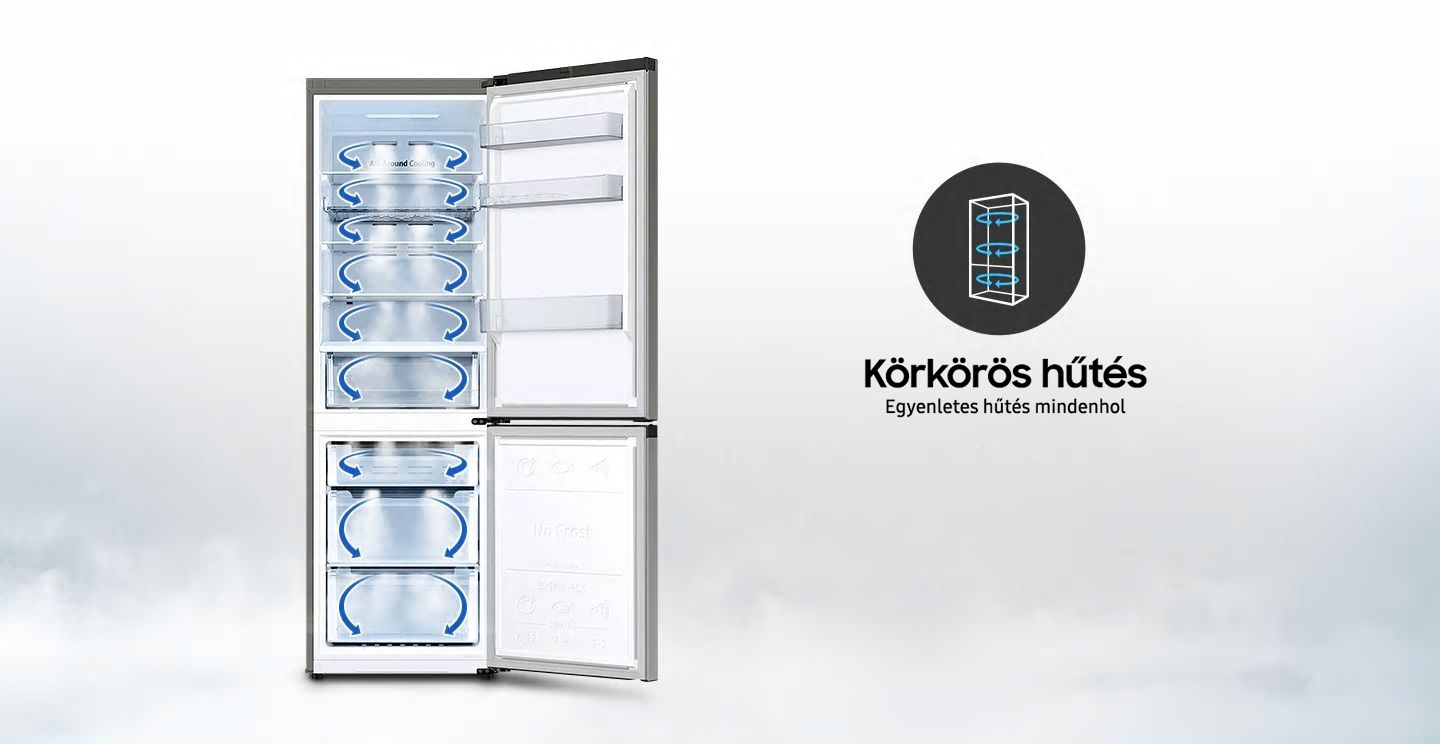 Free of icing without defrosting
No Frost
Don't waste more time and energy defrosting the refrigerator! No Frost technology improves air circulation and maintains a constant temperature that prevents ice from accumulating. In addition, it reaches the desired temperature sooner and puts less strain on the cooling system, thus extending the life of the machine.
Quick cooling or freezing, according to your needs
Strong cooling / Strong freezing
Enjoy the performance of fast cooling! At the touch of a button, the Power Cool cooling function blows intense cold air into the fridge to quickly cool down your shopping or your favorite drinks. The Power Freeze function blows cold, cold air into the freezer quickly. It is excellent for freezing food or preventing it from thawing, and also for making ice.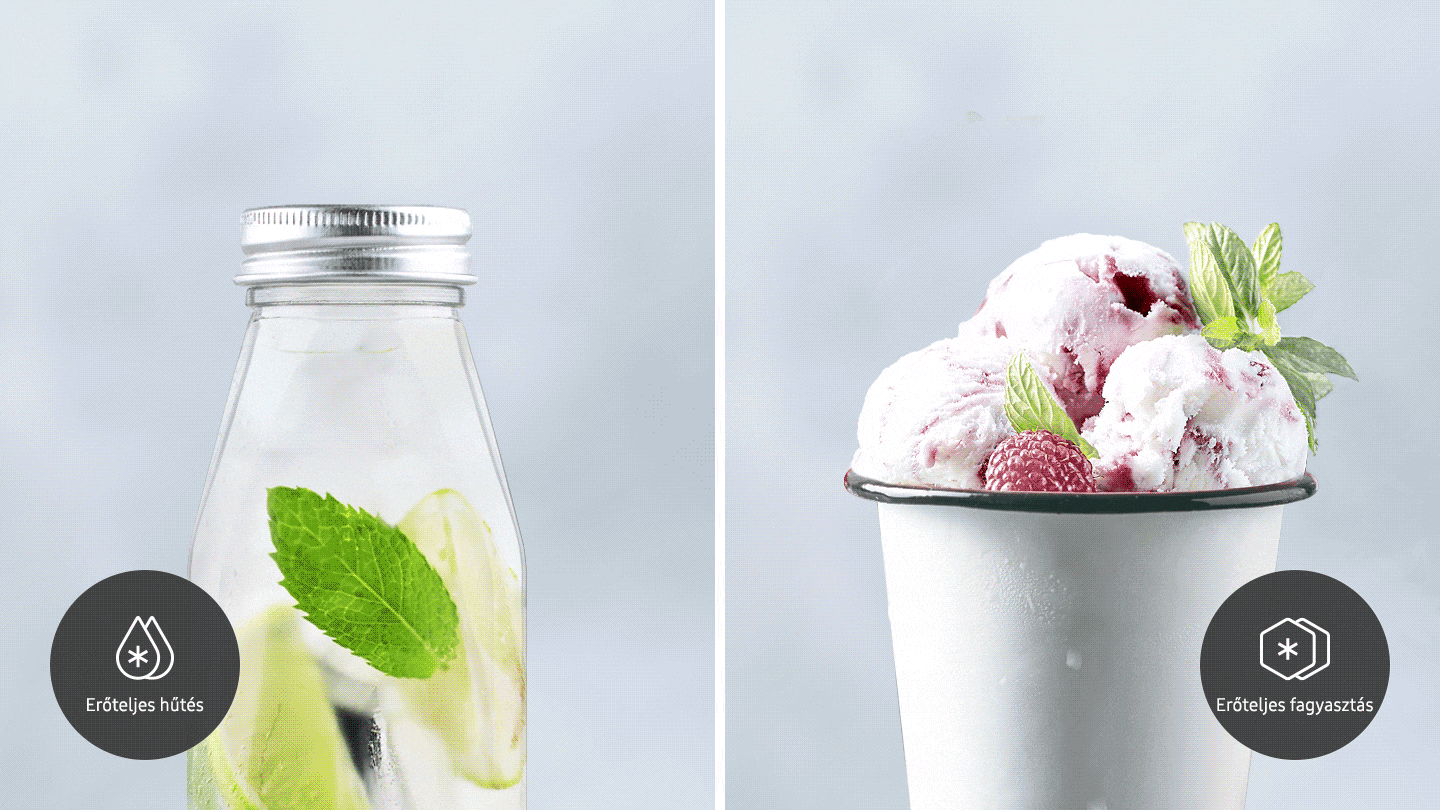 Harmonious fit and stylish exterior
Sleek and shiny design
Complete your home with a stylish piece! With a standard depth of 600mm, it fits perfectly into your furniture. Beautiful flat doors with built-in Water Dispenser * and clean back. The minimalist interior features a concealed display, flat wine rack and grayed food containers and boxes *.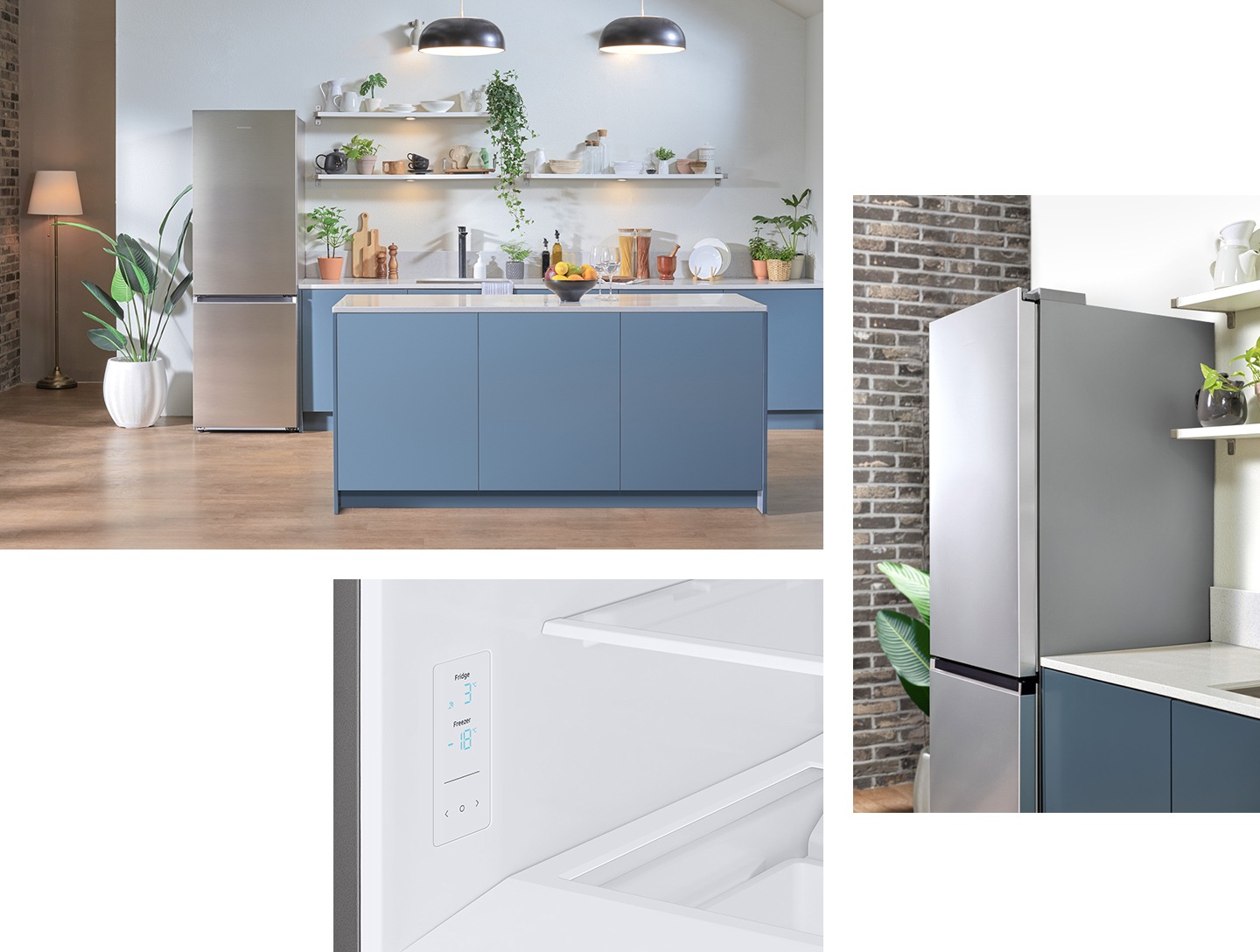 *Optional. Not available on all models.
You can flexibly store higher or larger products
2-step folding shelf
Store large and space-consuming meals more efficiently and with less unused space! The 2-step folding shelf can be slid in and out, making it easier to store tall bottles and containers. And it can be easily folded in half to leave more space for larger products than a multi-tiered cake or high-walled utensils.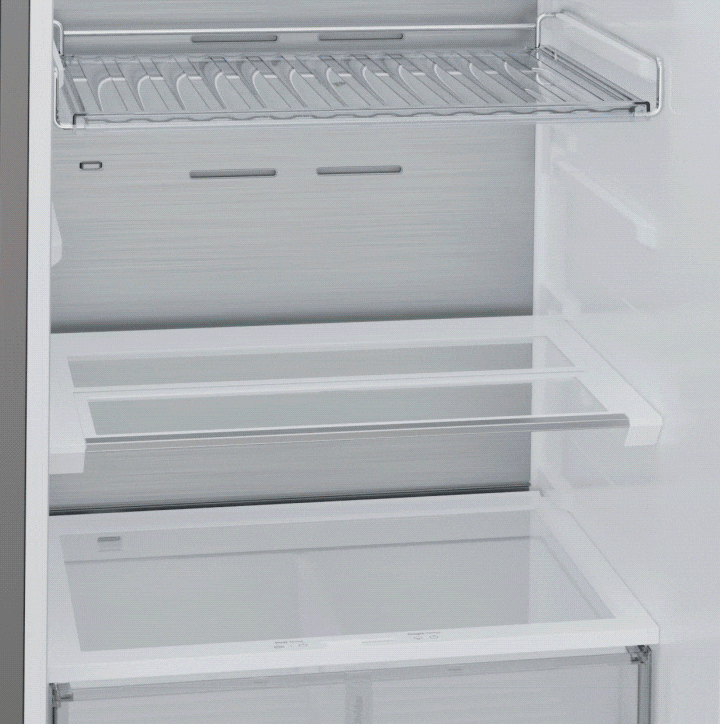 Larger and more glass can fit in the door
Large door compartment
Store larger bottles up to 2.5 liters in the door to leave more space on the shelves for others! With the wider and deeper Large Door Compartment storage, you can safely store large bottles, wide cartons and other beverage containers. Perfect if you want easy access to your favorite chilled drinks.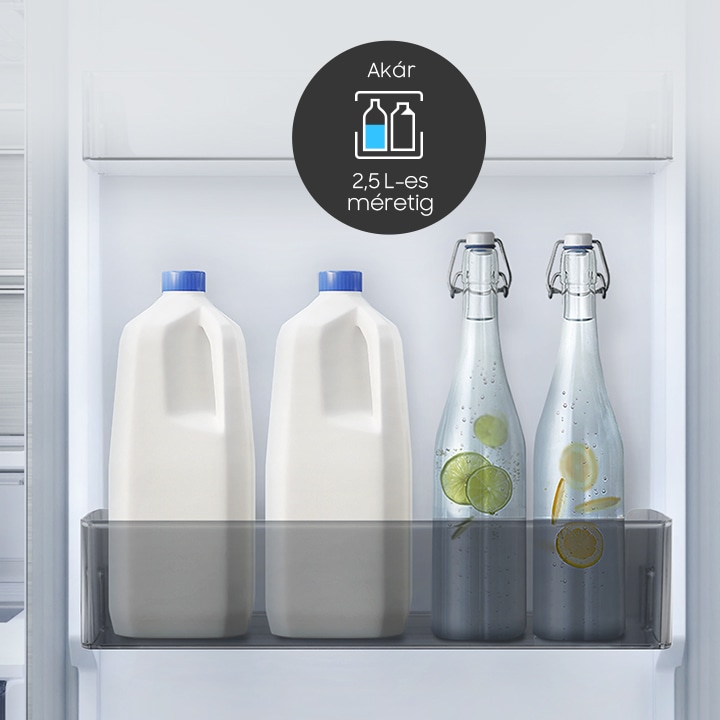 It works very quietly and energy efficiently
Digital Inverter Technology
Enjoy less noise and more energy efficiency! The Digital Inverter Compressor automatically sets the appropriate speed according to the cooling demand. Thus, it is quieter than a library, emitting only 35dB (B) of noise. And it also meets the new energy efficiency standards, as it uses 50% less energy * and saves you money.
* Based on an internal test according to ISO 15502.
Easy to clean, durable back cover
Fully Flat Back Cover
Easily clean the back of your refrigerator. The Fully Flat Back Cover is a completely flat safety cover for pipes and cables at the back. It has a clean look, is easy to clean and provides protection. It prevents the accumulation of dirt between the parts and protects against impacts.